Project Description
Chauffeur Service AVIGNON
Choose custom transport with
Class-eDriver limousine
Hire a Car with chauffeur AVIGNON
SEDAN CAR-MINIVAN-LIMOUSINES
Hire of T E S L A with chauffeur Avignon
Transfer for river cruise avignon

Our Services:
Hourly Service 24/7
Point to Point
Airport Transfert  Avignon(AVN)
Airport Transfert  Nice (NCE)
Airport Transfert  Monaco
Airport Transfert  Marseille (MRS)
Yachting Service
HIRE CAR WITH CHAUFFEUR AVIGNON CITY OF THE POPES
✓ 👨🏻‍✈️ Private tour with knowledgeable English speaking driver
✓ 📌 Meet at your place of stay in Provence
✓ ⌛️ 8 hours
✓  ➝ Entrance tickets or Wine tasting fees to be included on request
Visit by car with Driver Guide Avignon
Which was for a long time the capital of the papacy.
The city center is full of cafes, restaurants and shops.
With this private LIMO Tour you will discover the different
Center of interest of the city of the Popes such as:
The Saint-Bénézet Bridge
The Palace of the Popes
The Museum of the Petit Palais
The Calvet Museum
Avignon is also famous for its street festival
Which takes place every year in July.
Transfer for river cruise avignon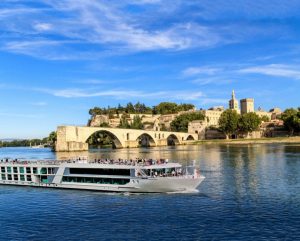 Choose custom transport with
Class-eDriver limousine
Hire a Car with Chauffeur AVIGNON
SEDAN CAR-MINIVAN-LIMOUSINES
Hire of T E S L A with chauffeur Avignon
Chauffeur Driven Car Saint Tropez
Chauffeur Driven Car Cannes
Chauffeur Driven Car Marseille
Chauffeur Driven Car Aix en Provence
EnregistrerEnregistrer